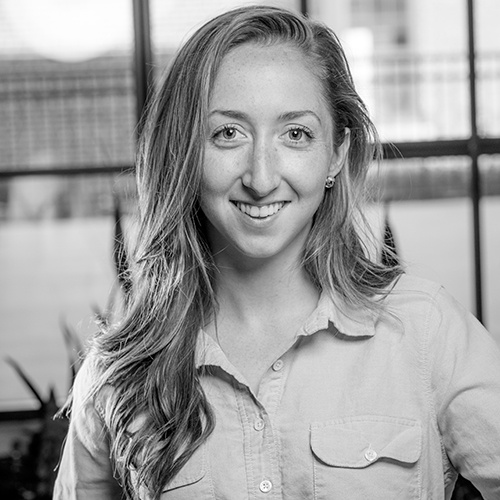 By
Erin Collins
• October 12, 2018
10 Questions with Muve Health: Meet Director of Business Development, Laurie
Each and every team member at Muve Health is wholly committed to delivering better care by design. This week, meet Laurie, whose business development leadership helps our team continually build new partnerships with some of the best and brightest joint replacement specialists in the Nation.
Whether she's giving tours of Muve's flagship location in Lakeway, TX, or networking and sharing the Muve story at conferences and events across the Nation, Laurie is the engine powering Muve's National growth into new markets with surgeon partners who share our belief in better care by design.

What is your role at Muve Health?
My role is to help us identify and partner with the very best joint replacement surgeons out there! As Director of Business Development, I spend a lot of my time helping educate these potential surgeon partners about the benefits of a joint venture partnership with Muve - both for their own career growth and for the wellbeing of their joint replacement patients. You'll catch me across the Nation building new relationships at surgeon conferences, meeting with surgeons and exploring new markets for Muve opportunities.
Why did you join the Muve team?
I joined the Muve team because I liked the business model, and I was excited about the opportunity to be part of a team that is changing the delivery of healthcare. As a sales leader, it's easier to sell a product and a vision that you truly believe in. I also love the Muve team and the leadership team who created this unique company.
What were you up to before joining Muve?
Before joining Muve three-and-a-half years ago, I worked in Business Development at a healthcare software company called athenahealth. My role was to help develop business partnerships that enabled us to grow the Athena business line.
How do you think healthcare has changed in the past 20 years?
Healthcare has changed in many ways! Today, healthcare is much more cost-conscious, it's more consumer-driven (especially as new digital channels emerge and social media usage continues to soar), and it's more preventative and outcomes-driven as opposed to just focusing on "checking the boxes" when a patient finally comes in with a problem. I'm proud of the way Muve embraces these shifts and puts a truly outcomes-driven, patient-centric, and value-based focus at the center of all it aims to achieve.
What is your favorite way to "Get up and Muve?"
Zumba! I love to dance, and I love the music even though I look like a "duck" sometimes in class :) And when not quacking around in dance class, I love to walk the beach.
What Does Better Care By Design mean to you?
It means that we are thoughtful, well-planned, and have a true understanding of our customer. It means we consider every detail of our approach as we create a new, effective way to put the patient back at the center of his or her own care experience.
What's your favorite Muve milestone to-date?
Opening Lakeway! Especially since from a business development perspective, Muve is more that just a vision now; it's a tangible testament to the awesome healthcare experience that we've created for clinicians and their patients!
Describe Muve in one word or phrase...
Innovative and Caring. I can't pick just one!
Which Muve Value do you steward, and why?
Partnership. We partner with physicians who are the best at what they do, and together we bring a new, I think better, experience to Total Joint Replacement patients who themselves choose to partner with Muve Health.
...and lastly, how would you describe the members of the Muve team?
Smart, driven, visionary, and steadfast.
To learn more about Muve Health, our visionary team, and our innovative approach to total joint replacement care delivery, visit our website or connect with us on social!